Bill exposes himself on his lyrics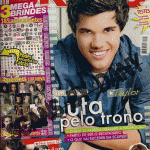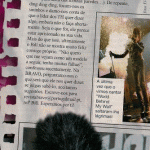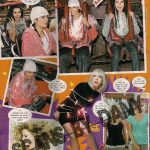 Only we noticed after paying more attention while listening to the single. He is not living a ver good moment…
In "World Behind My Wall", song composed by himself, says "They're telling me, It's beautiful, I believe them but I will ever know The world behind my wall" ("Dizem-me que é bonito, acredito, mas nunca conhecerei o mundo que existe para além das minhas paredes…). Suddenly ding ding ding, the bells ring and we noticed that the lead singer of Tokio Hotel wants to tell us somethinhg, even he doesn't do it widely. Anyway, he seems arrested to his own life. More than that, in the past few times, Bill shows he is not so happy with himself. "I don't want people to see me like a role model, I have a lot of imperfections", he recently confessed. On BRAVO, we ask ourselfs what he does want to tell us: If you think you know what's going on with him, we accept suggestions. Write for us through. We are waiting for you!
Image 1 – Last time we saw him singing "World Behind My Wall" tears drop over his face!
Image 2 – The look looks so distant and mysterious. What is he hiding behind this eyes?