Another girl claiming to be Bill Kaulitz girlfriend.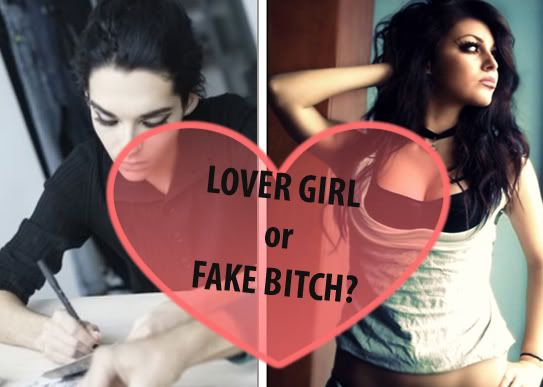 This time it's Kim Paradise. Well whats YOUR story girl, we have heard soo many of those "oh i miss him, cant be without him anymore, he loves me, i met him at a party, he stared at me all the time, i felt like fainting, i know u guys are jealous of me but u have to face it i am bills girlfriend, he told me not tell anyone so that the fans wont get upset, i have a blog so i can brag about how bitchy and lucky i am to have bill kaulitz as my baby boy. I am bills girlfriend. I'm even pregnant O.o
-.-
She has a blog
She has twitter
She probly has facebook as well
She has bill's number and talks to him every minute and every day ..
-So what? Even I can make up all this drama, with even a better story. So what am tryna say is, dont believe in anything before u hear it from bill himself (:
&& Personally i dont really see any reasons to make her famous here at THR by posting her pics/info about her and etc. cuz if shes just another faker…she doesnt even deserve to get mentioned. But since a lot of fans were asking and mailing me to tell them about this rumor i decided to just write a little about what I think about all this drama and this 'queen'.